Emanuel "Manny" Fried (1913-2011):
Heroo de la Laborista Klaso
de Ralph Dumain
---
---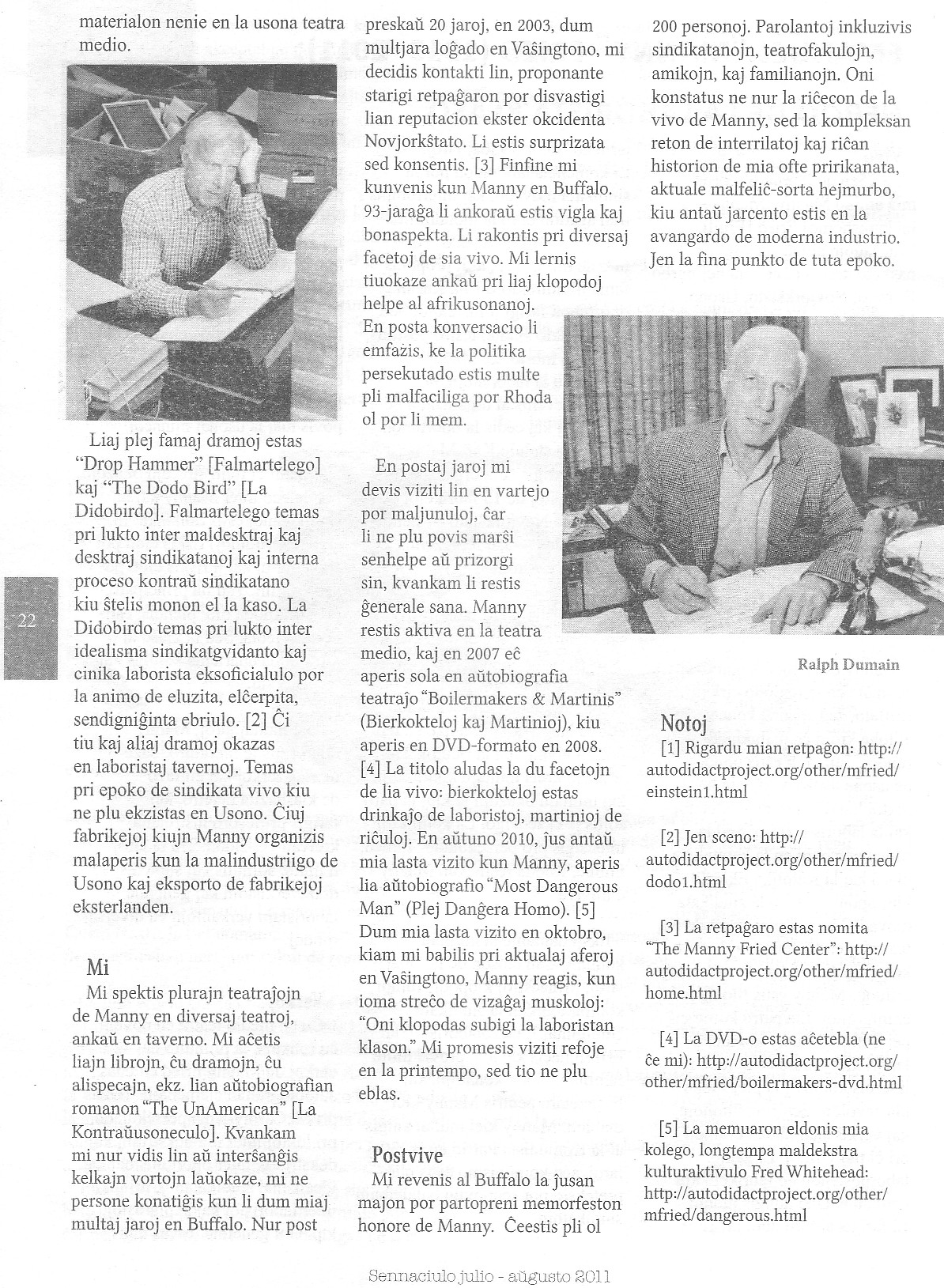 ---
Leteroj: Mense Nigraj Ŝafoj
de Michel Marko
---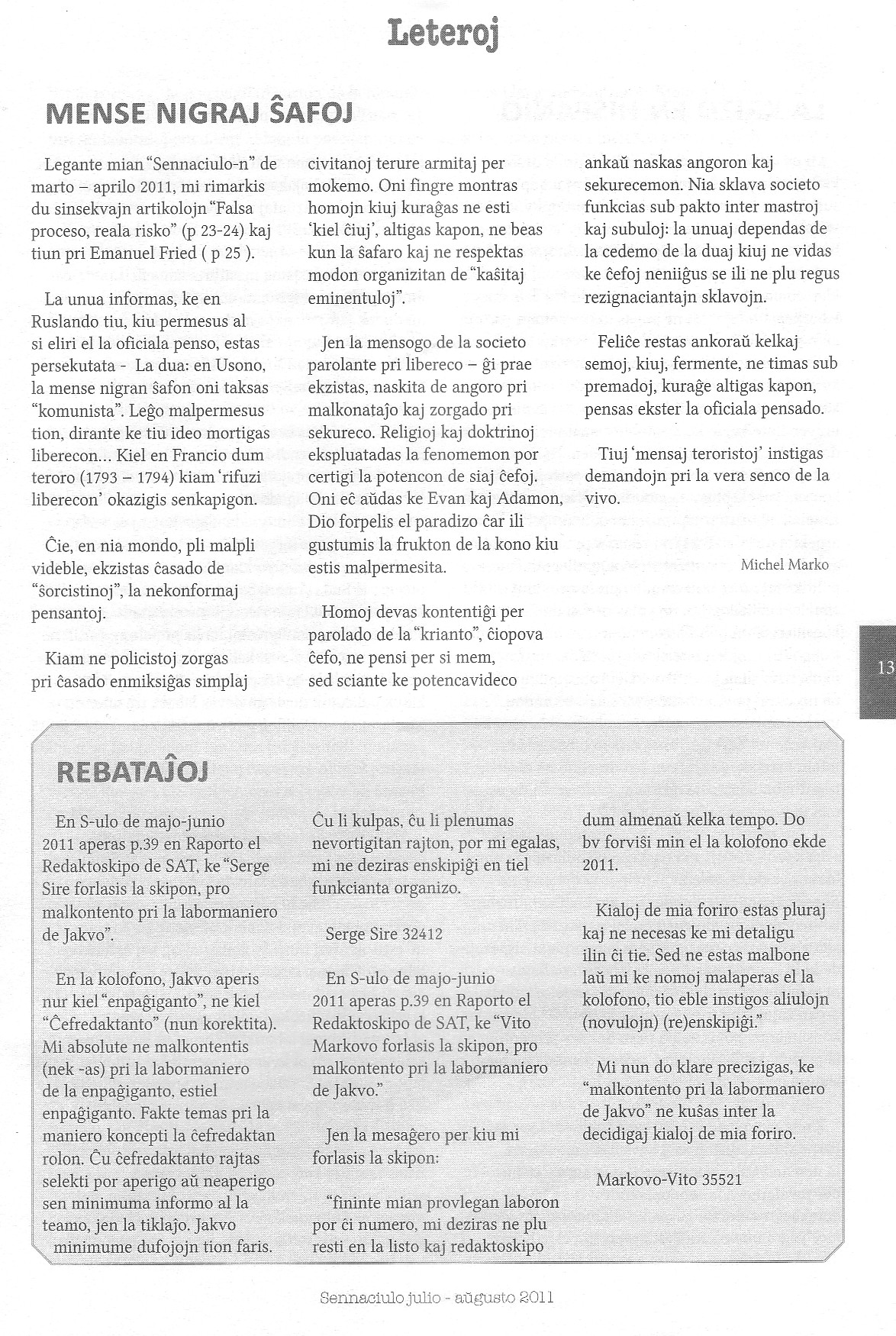 ---
FONTO / SOURCE: Dumain, Ralph. 'Emanuel "Manny" Fried (1913-2011): Heroo de la Laborista Klaso' [Hero of the Working Class], Sennaciulo [Anationalist], julio-aŭgusto 2011, n-ro 7 - 8 (1273 - 1274), p. 21-22.

Kun / With:

Marko, Michel Leteroj: 'Mense Nigraj Ŝafoj' [Letters: Mentally Black Sheep], Sennaciulo [Anationalist], julio-aŭgusto 2011, n-ro 7 - 8 (1273 - 1274), p. 13.

Noto: Ĉi tiu estas la dua de du miaj omaĝoj al Manny Fried publikigitaj en Sennaciulo en 2011. La aldonita letero referencas mian unuan omaĝan artikolon.

Note: This is the second of my two articles in homage to Manny Fried published in 2011 in Sennaciulo, the principal magazine of the international workers' Esperanto movement since 1924. The appended published letter refers to my first tribute to Manny in this magazine in the March-April issue.
---
Laboristoj kiuj luktis: Laboristoj mortis: Nekrologo pri Manny Fried
[Workers who struggled: Workers died: Obituary for Manny Fried (in Esperanto)]
de/by Ralph Dumain
Esperanto & Laborista Movado / Esperanto & the Labor Movement
Offsite / Alireteje:
Sennacieca Asocio Tutmonda - Wikipedia, the free encyclopedia
(In English)
---
Kontaktu Mindy Fried por permeso por prezenti teatraĵojn de Manny Fried
& por aliaj aferoj nerilataj al ĉi tiu retejo.
Contact Mindy Fried for permission to produce Manny Fried's plays
& for other non-web-site-related business.
---
Home Page | Site Map | What's New | Coming Attractions | Book News
Bibliography | Mini-Bibliographies | Study Guides | Special Sections
My Writings | Other Authors' Texts | Philosophical Quotations
Blogs | Images & Sounds | External Links
CONTACT Ralph Dumain
Uploaded 7 April 2012
Site ©2003-2012 Ralph Dumain